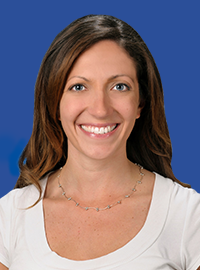 CHRISTINA BAGLAS
Deputy Athletics Director of Development
Christina oversees all fundraising initiatives and operations for Athletics as well as assisting with leadership and major gifts.
Christina earned her undergraduate and graduate degrees from the University of Connecticut in Sport Management. Previously, she worked in the Athletic Departments at the University of Connecticut and at Harvard University. Christina has served our campus the past seven years in Intercollegiate Athletics focusing on donor relations, external affairs and marketing.
In the Santa Barbara community Baglas serves on committees with the Special Olympics, the Santa Barbara International Film Festival, and the Organic Soup Kitchen. She has been lucky enough to work for the World University Games and has represented the United States Delegation for three World Games in Serbia, China, Russia and South Korea.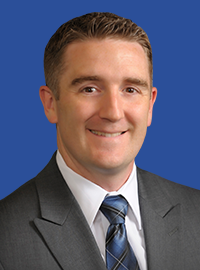 MATT ENGLISH
Senior Associate Athletic Director for Development
Now in his 4th year with the Gaucho Fund, Matt English serves as Associate Athletics Director for Development. His primary focus is on major gifts for all sports within UCSB Athletics, including capital projects, endowments, annual giving and planned gifts. During his first year with the department the Gaucho Fund raised $4.7 million for athletics programs, setting a new record for a single fiscal year.
Prior to becoming a Gaucho, English was Director of Athletics at Concordia University, a NCAA Division II school in Portland, Oregon, with 15 sports and more than 300 student-athletes. He successfully led Concordia's application and acceptance to move from the NAIA to NCAA Division II. During his tenure the Cavaliers won seven straight Cascade Conference All-Sports titles and finished in the Top 20 of the Directors' Cup every year, including four Top 10 finishes. Concordia squads also won two national titles and made 57 national championship appearances. While at CU, he also helped lead a $7.5 million campaign to build Hilken Community Stadium, a multipurpose facility that served as home to the baseball and soccer teams. English was twice named Cascade Conference Athletic Director of the Year.
Before his time at Concordia, English worked for the University of Oregon's Duck Athletic Fund. He started as a graduate intern for the DAF, then became regional director of development and associate director of development for the fund before taking over as the interim executive director in June 2007. During English's tenure with the DAF, fundraising grew by more than 40 percent to $10.5 million.
A native Oregonian, English earned his B.A. in Business Finance from Seattle Pacific University and M.B.A. from the University of Oregon's Warsaw Sports Marketing Center for Sports Business. Matt and his wife, Selena, are proud to call Santa Barbara home and have one daughter, Emary.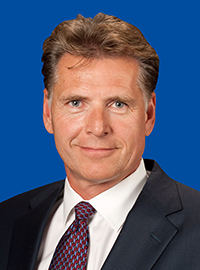 KEVIN BROMLEY
Director of Development, Gaucho Fund
Beginning his 9th year at UC Santa Barbara he will serve as the Director of Development for the Annual Fund.
Has spent 32 years in Intercollegiate athletics. 29 of those years at the Division1 level and 9 years as a Head Basketball Coach.
During his career he has participated and has had a major role in obtaining major gifts from capital projects, annual giving and planned gifts.
Kevin has had a positive impact on many student athletes lives. He is committed to helping Coaches and Athletes achieve excellence at the highest level of competition.
Graduated from Colorado State University with a (B.S.) Bachelor of Science Degree in Physical Education and (M.E.) Masters Degree in Educational Administration. Kevin was a member of the men's basketball team and was team captain for 81'-82' season.
Kevin has lived on the central coast for the past 23 years and is married to Stacy Bromley and has two step sons Chad and Cody.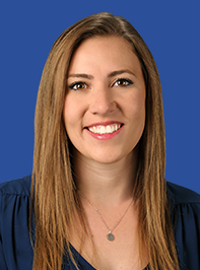 MIA WEBER
Associate Director of Development, Stewardship & Events
In her current position, Mia coordinates all UCSB Athletics related fundraisers and events. Mia earned her undergraduate degree in Philosophy from UC Santa Barbara. As an undergraduate student at UCSB she was an intern for the Intercollegiate Men's Soccer team and an intern for Nelligan Sports Marketing/Learfield Communications. After graduating, she became the Marketing Coordinator for Learfield Communications at UCSB.
Mia also is a member of the Chancellor's Staff Advisory Council and the Events Center Governance Board at UCSB.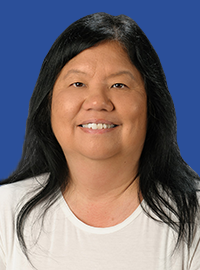 LAURA LUM
Development Assistant
Laura Lum oversees the daily operation of the Athletics Development Office. Laura joined the Development team after 11 years in the Intercollegiate Athletics business office as operations coordinator.
Laura provides direct support to Andy Fee, Christina Baglas, Matt English and Mia Weber both in the office and at Gaucho Fund Events. She is responsible for processing all donations and is our liaison to other departments across campus.
Laura is a long time Santa Barbara resident with many community ties. Prior to working at UCSB she worked for 11 years at Santa Barbara Research Center, leaving her job as Project Control Administrator to care for her children. Laura has been the Youth Director at Zodo's (Orchid Bowl) for the past 18 years. She has two daughters, Maile (Joshua) and Nicole (Zachary), a son Jeremy (Jennifer) and 4 grandchildren, Audrey, Elliot, Olivia and Jackson.