WOMEN'S VOLLEYBALL LOCKER ROOM PROJECT
UCSB Women's Volleyball has made it a priority to upgrade their locker room for the 2017 season.
Completely new lockers, carpet paint and wall graphics will make the locker room a much better space for the current team and for years to come. With the generous help of alumni, parents and the community we are nearing our goal of $45,000 to fund the project. Funding must be in place by June 30 in order to ensure the project will be complete around the start of the season. With your help the team will be able to enjoy a new locker room THIS SEASON!
Thank you to the generous donors who have already donated to the project:
The Burke Family
Bob & Leanne Robinson
Erica Lau '13
Jonathan '93 & Debbie Feldman
Clint '82 & Melissa '82 Lau
Anonymous
The Allen Family
The Bast Family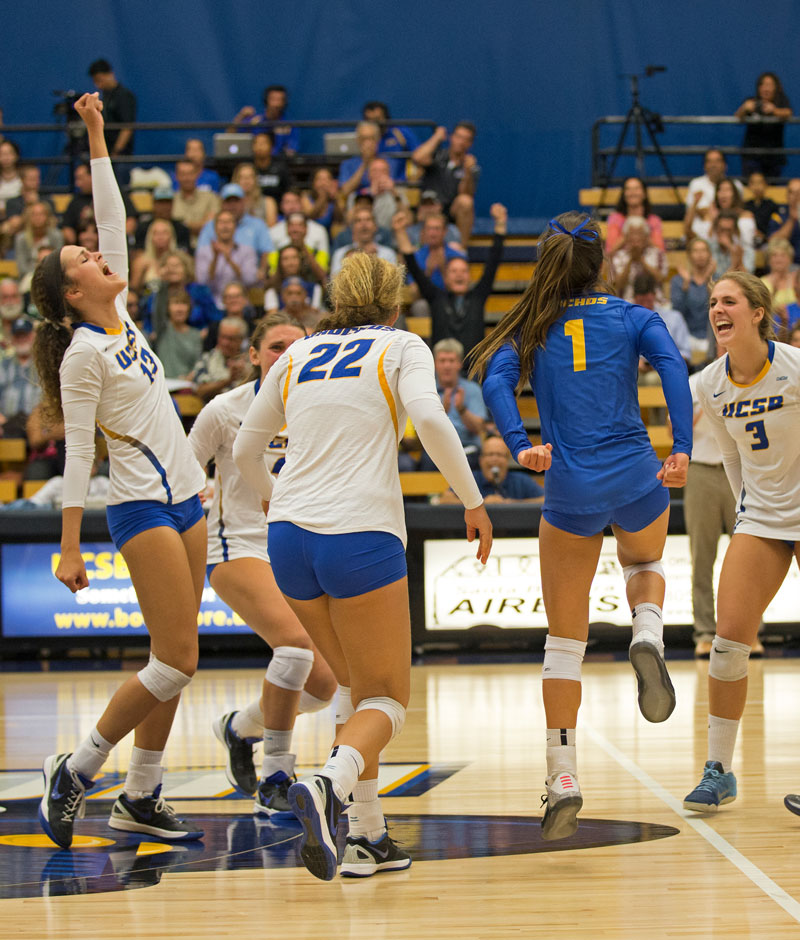 GOAL:
$45,000
Give now to participate in the giving challenge:
To make a gift via monthly payments please contact
christina.baglas@ucsb.edu
or call 805-893-5372.
Please note "Women's Volleyball Locker Room" in the notes section on the giving form.
GIVE NOW
SHARE WITH A FRIEND