2018-19 THE BARBER FUND
Over the past 7 years Gaucho alums, family and friends have been contributing to UCSB Athletics in Jim Barber's name and memory.
With the funds raised in Jim's honor UCSB Athletics has been able to enhance the athletic academic center, named the Jim and Cheryl Barber Academic Center. In recent years the academic center has been transformed into a location which allows student-athletes to study, receive tutoring and the center houses academic advisors who work solely with the athletes. Last year, the Barber Funds went to purchase new weight equipment for the Intercollegiate Athletics strength room where all 450 Gaucho athletes train on a daily basis.
This year, the goal for the Barber Fund is to raise $50,000 to help support the Living Scholar program. When a donor makes a gift of $5,000 or above they get paired with a current student-athlete as part of the Living Scholar program. This allows the donors to be a part of the opportunity they are providing and create a meaningful relationship with the student-athletes. The funds raised provide operational support to the department and programs and have a deep impact on the student-athletes.
We ask that you contribute to this fund and help keep Jim's memory and impact alive and support Gaucho Athletics.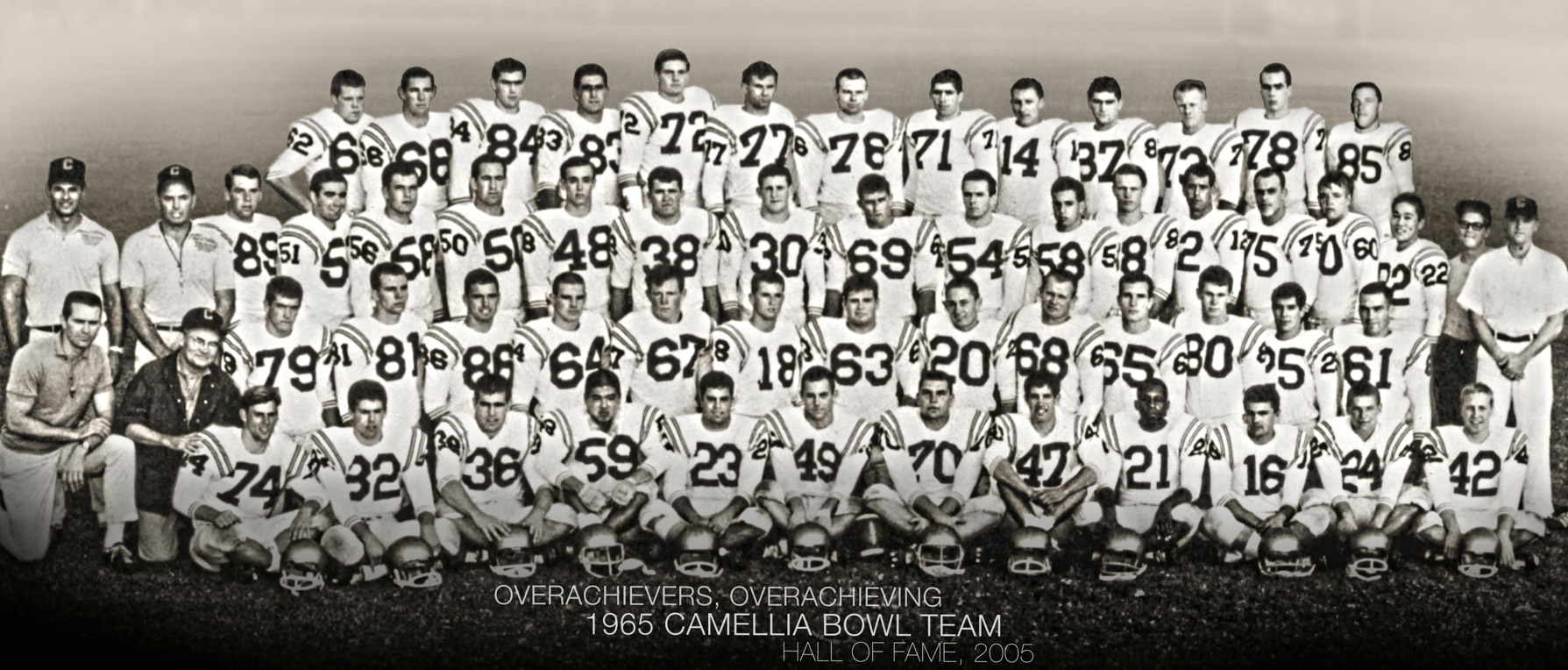 1965 Camellia Bowl Team - Hall of Fame, 2005
Thank you to our generous donors who have already contributed to this project: