2019-20 BARBER-BERNSTEIN FOOTBALL LEGACY FUND
Over the past 10 years Gaucho alums, family and friends have been contributing to UCSB Athletics in Jim Barber's name and memory. This year we our plan is to rename the fund the Barber-Bernstein Football Legacy Fund to continue to honor Jim but to also honor our dear friend, Donn Bernstein.
Our goal is to start an endowment fund along with our traditional funds for Living Scholars. Half of your gift this year will go to the endowment fund with the remaining amount going to fund Living Scholars.
With your help, we have accomplished some great things for UCSB Athletics over the past 10 years:
$9,000 Purchase of Hall of Fame Jackets for all inductees
$70,000 Wall of Champions - Future will be the Walk of Champion
$150,000 Curtice Gate for Harder Stadium
$238,940 Living Scholarship money over last 10 years
Total directly raised for last 10 years - $467,940
Total indirectly raised by other gifts - Over $430,000
Projects that have been completed:
Hall of Fame Jackets for all inductees
Curtice Gate - Entrance to Harder Stadium
Jim and Cheryl Barber Academic Center
Gorrie Gate - Entrance to Caesar Uyesaka Baseball Stadium
New Weight Room Equipment
Total of 47 Living Scholarships
We ask that you contribute to this fund and help keep Jim's and Donn's memories and impact alive and support Gaucho Athletics.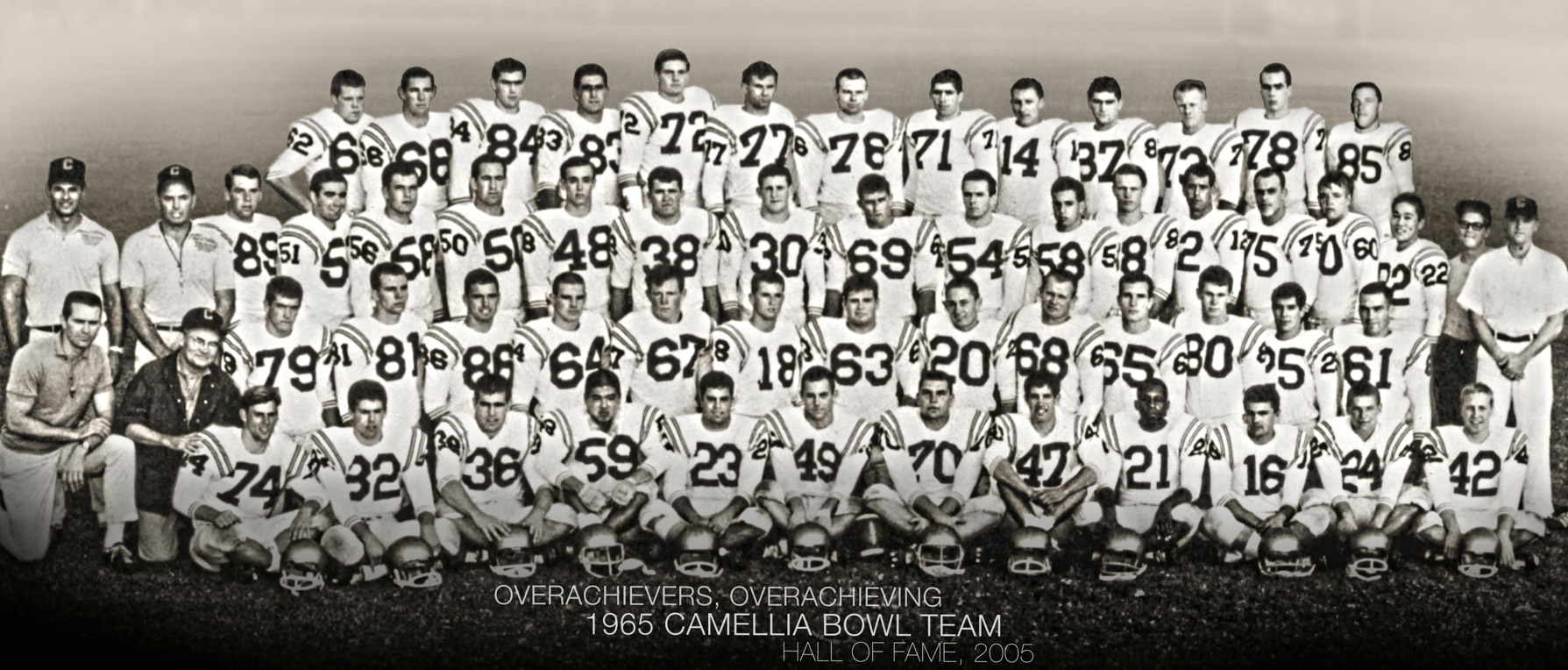 1965 Camellia Bowl Team - Hall of Fame, 2005
Thank you to our generous donors who have already contributed to this project: